June Member of the Month — Kyruus
June 21, 2018 - 1 minute read
About the Member of the Month: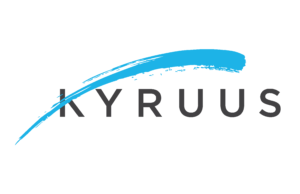 What hospital/affiliate do you represent?
Kyruus
How many years have you been an ISHMPR member?
>1 year
What was your main reason for joining ISHMPR?
Our main reason for joining ISHMPR is to attend and network at their hosted events and conferences, which feature local and national speakers discussing the latest trends in healthcare marketing.
If you could express the value of what ISHMPR means to you in one sentence, what would it be?
Being apart of ISHMPR means we are meeting top healthcare marketing leaders from health systems and hospitals spanning across Illinois and exchanging best practices on how to enhance the patient experience.
What has been your favorite ISHMPR event and/or resource?
Our favorite ISHMPR event so far has been the Spring Conference but we are looking forward to the Fall Conference, where Kyruus' own Amanda Bury, Client Development Director and Travis Moore, VP, Account Management will explore the evolving role of health systems' online provider directories and call centers, as well as how effective provider data management optimizes patient-provider matching.
Want to be the next Member of the Month?