July Member of the Month — Gift of Hope Organ & Tissue Donor Network
July 5, 2018 - Less than a minute read
Member of the Month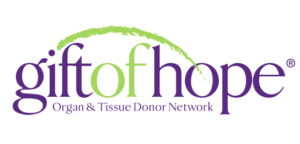 What hospital/affiliate do you represent?
Gift of Hope Organ & Tissue Donor Network
How many years have you been an ISHMPR member?
3-4 years
What was your main reason for joining ISHMPR?
Networking with hospital PR departments and keeping up with changing PR and Marketing practices.
If you could express the value of what ISHMPR means to you in one sentence, what would it be?
ISHMPR keeps us connected with the hospitals within our designated service area- most of Illinois and NW Indiana.
What has been your favorite ISHMPR event and/or resource?
The Conferences! (Fall and Spring)
Want to be the next Member of the Month?