2017 Spring Conference
Speaker Biographies & Session Descriptions
Thursday, November 2
1:00 PM: Welcome and Keynote "Restoring Pride in Healthcare"
Presented by Liz Jazwiec, RN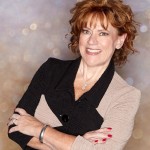 Liz Jazwiec, R.N. is a nationally renowned speaker, strategist and author who has shared her passion for leadership, engagement and service with audiences across the country. She is the award winning author of the bestselling books "Eat THAT Cookie!"  "Hey Cupcake! We are ALL Leaders," and "Service Excellence is as Pie, (Perception Is Everything.)"  In 2010 "Eat THAT Cookie" was chosen as a winner of the American Journal of Nursing Book of the Year award in the leadership and management category. She's also been a longtime hospital officer who helped raise service scores at Chicago, Illinois' Holy Cross Hospital from the 5th to the 99th percentile in just a few years.  Her work as vice president of patient care and as the director of emergency services was one of the key reasons Holy Cross won Fortune Magazine's Enterprise Award for Best Business Practices in 1996. Today, she uses that expertise to inspire other organizations interested in building a culture where excellence is driven by strong leaders and engaged employees. Many audiences describe Liz's presentations as uplifting, motivational and fun.  However, they also clearly respect her practical and experience-based style.  You're sure to enjoy her creative and viable suggestions for addressing some of the difficult issues facing organizations today.
Description
In this stimulating keynote, Liz reminds all of us of the need to celebrate the work that we do. She describes why it is so important to acknowledge our accomplishments and focus on all the things that are good about healthcare. She will talk about our strength as individuals and our ability to make a difference in people's lives, and encourage participants to remember that there are many reasons to be proud of our ability to deliver services with care and compassion. Finally, Liz will describe the commitment necessary and some simple strategies to drive out negativity and make the work place better.
3:00 PM: McDaniels Marketing – Introducing Concierge Service To a Comprehensive Women's Health Product Line
Presented by Randy McDaniels, President & Susan Crisler, Digital Director, McDaniels Healthcare Marketing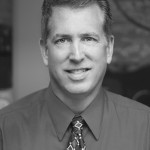 Randy McDaniels is the President of McDaniels Healthcare Marketing and the immediate Past President of ISHMPR. Randy has over 30 years of experience with marketing. His firm develops high impact marketing campaigns online and offline for hospitals and physician practices. With an ever-expanding knowledge of healthcare strategy and tactics, Randy has the ability to move organizations forward in a way that differentiates them in a highly efficient fashion. He focuses on marketing plan development and leads creative execution of a variety of clever tactics for his clients.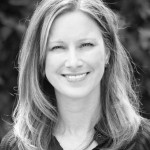 Susan is currently McDaniels Digital Director. She oversees all personnel and projects related to web design, online marketing and search engine optimization. Susan offers years of insight and intel into the mind of the female healthcare shopper based on her own experiences and the valuable day to day work with many healthcare clients. Susan has focused her past 15 years in small business operation and marketing. With diverse experience in web project management, her career concentration has given her the skill set to not only successfully project manage McDaniels clients, but also help educate them on the importance of keeping their sites current with the latest tools and trends.
Description
Introducing Concierge Service To Comprehensive Women's and Family Health 50% of US hospitals are operating at a deficit. Many of them lack differentiation or understanding of how to treat people like customers. Women spend more and control more of the healthcare spending. If we rock their world with a better experience that makes it easy for them to navigate your health system, you win the game and market share. At the end of this session, you will leave inspired to explore new ways to package services to women and the families they take care of. You will also be motivated to develop a new approach to helping people find and schedule the care they need.
Learning Objectives
Understand how to package services to women and add value to improve their health.
Discover success stories of how other hospitals have successfully applied concierge medicine to improve satisfaction, trust and loyalty.
Learn the steps to getting your organization started down this path
---
3:00 PM: You Can No Longer Ignore Digital Marketing
Presented by Jason Pierret, Business Development Manager, Reach Local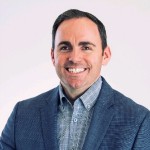 Jason is a veteran of creating and managing digital marketing campaigns that build credibility for companies and organizations in the Healthcare industry. His client list includes some of the nation's leading health systems and hospitals, medical device and pharmaceutical companies as well as nationally renowned health and wellness brands. His passion is developing marketing that not only delivers the right message for the brand but also creates a memorable and engaging user experience for the viewer.
Description
Understanding the nuances of marketing in the healthcare industry can be difficult for newcomers. When your "product" is medical treatment rather than dishwashing soap, the stakes are much more personal. So how do you take advantage of digital marketing to build awareness of service lines, clinics, hospitals or healthcare systems? The myriad of details related to building and managing your web presence can be overwhelming. However, knowing some key strategies can maximize the impact of healthcare digital marketing. Join me as we navigate the healthcare digital world.
Learning Objectives
The digital points on the healthcare patient "buying" journey.
The connections between paid and earned web presence.
How digital tactics can complement offline strategies to support various healthcare marketing objectives.
---
4:15 PM: Retail Health in a Digital World (Case Study)
Presented by Christine Bon, Director of Digital Marketing, Advocate Health Care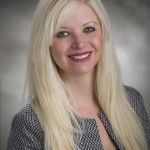 Christine has been working in the digital space at Advocate for 8 years. In her role, she conceptualizes and creates comprehensive digital marketing campaigns to support service lines. In addition, she is responsible for the development and execution of their search strategy, with a special focus on mobile, local and SEO. Christine also manages a team of eight digital specialists consisting of design, content and social media positions. Christine has a Master of Arts degree in Organizational Leadership from Lewis University in Romeoville, Illinois. In addition, she is also a Certified Google Partner and holds a certification in Advanced Interactive Marketing and Social Media from the University of San Francisco.
Description
Learn how Advocate Health Care is transforming the customer experience with a digital strategy to drive new patient acquisitions via the retail health space. With the growing popularity of retail health clinics due to lower cost, immediate access and proximity, Advocate has recently acquired 56 retail health clinics previously owned by Walgreens. In this extremely competitive landscape, Advocate is leveraging real-time scheduling & wait time technology, location based search functionality and digital check-ins to improve patient access and support care coordination.
Learning Objectives
Learn about digital technologies being used to redefine the customer experience for search and discovery, online real-time scheduling, wait times and in-person digital experiences.
Learn about the success of Advocate's immediate care digital marketing strategy to drive new patients into our clinics via search, display, remarketing and social media.
View measurable reports on website traffic, new patient acquisition, conversions via digital marketing and ROI.
---
4:15 PM: How to Promote Your Physicians Online
Presented by Ben Dillon, Chief Strategy Officer, Geonetric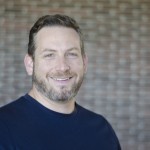 Ben's a big picture guy. He loves sharing new ideas in digital marketing, monitoring industry trends and seeing how it all intersects.  A sought-after speaker, writer, blogger and SHSMD president-elect, Ben's influential voice helps organizations across the country embrace online strategies that engage health consumers. Ben holds a master's degree in eBusiness and strategic management from the University of Iowa and a bachelor's degree in computer engineering from the University of Michigan.
Description
Filling physician schedules is one of your top priorities. And with the majority of health consumers turning to the web to find doctors and research treatments, promoting your doctors online is more important than ever. Attend this session with Geonetric's Chief Strategy Officer, Ben Dillon, and learn how to develop and implement effective tactics to engage potential patients online. You'll learn tips for driving qualified visitors to your online provider directory, as well as how to create effective physician profiles, complete with engaging bios and strategic calls to action. Throughout the session you'll see examples of healthcare organizations that are finding success with online provider promotion.
Learning Objectives
Understand the how consumers select a physician and how the web supports that journey.
Develop high-level strategies that attract potential patients, promote providers, and grow practice volume.
Better utilize your provider directory and create more engaging provider profiles.
Start the process for implementing ratings and reviews
---
Friday, November 3
8 AM: The Healthcare Strategist of the Future: Essential Attributes, Skills and Tools to Get You There
Presented by Diane Weber, RN, BSN, MHA, Director of the Society for Healthcare Strategy and Market Development (SHSMD) & Lisa Henry, MHA, Director of Corporate Marketing and Communications for Mary Washington Healthcare in Fredericksburg, Virginia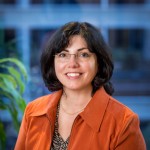 Diane is the executive director of the Society for Healthcare Strategy and Market Development (SHSMD) of the American Hospital Association in Chicago, IL. Diane is responsible for the successful implementation of major societal functions such as career development, strategic planning, business development, educational programming, financial management, marketing, brand management, and communications. Prior to her role at SHSMD, Diane spent 16 years at Vizient (then University HealthSystem Consortium) in Chicago, leading major initiatives including knowledge management, quality improvement, and community engagement. Here, Diane engaged academic medical centers in the use of national performance measures and databases, benchmarking, and sharing of innovative best practices.  She led projects for improved collaboration and networking, provided guidance on strategic marketing of products, and advanced the organization's use of emerging digital solutions. Diane contributed to the initial establishment of national performance measures at The Joint Commission.  She also managed inpatient utilization, led medical staff quality improvement projects, and served as a critical care nurse at a large acute care hospital in Indiana.  Diane earned a Master's degree in Healthcare Administration, a Bachelor of Science in Nursing, and has written and spoken on topics pertaining to healthcare performance improvement, knowledge management, and SHSMD research pertaining to the role of the healthcare strategist.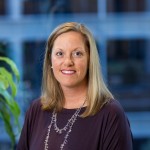 In her 20 years of healthcare marketing experience, Lisa has worked in strategic marketing, system branding, public relations, crisis communications, web and emerging media, call center development, corporate and community outreach, and complementary medicine practice management. After a successful 10-year career with PinnacleHealth System in Harrisburg, PA, Lisa moved to Virginia to tackle the marketing needs of a growing health system facing competition for the first time in its 100-plus year history. Lisa was voted onto the Society for Healthcare Strategy and Market Development's national board of directors in 2015. She has presented to national, state, regional and local organizations on a variety of topics. In her free time, Lisa works with several volunteer organizations and served on the board of the Fairy Godmother Project, helping families living with pediatric cancer. Lisa and her husband, Kevin, live in Stafford, VA and manage a busy household of three children – Madison, Nathaniel and Jackson.
Description
While hospital and health system executives establish the strategic vision for their organizations, healthcare strategists—including marketers, communicators, public relations professionals, and planners—play a central role in helping their organizations navigate amidst uncertainty and complexity to both shape and execute that vision. But how? In light of the evolving changes in the healthcare environment and strategists' desire to enhance the value they bring to the enterprise, the Society for Healthcare Strategy & Market Development (SHSMD) engaged strategy professionals and executives from a variety of organizations, both inside and outside healthcare, to help re-imagine the role of the healthcare strategist and the attributes, skills, and tools needed to meet industry challenges and opportunities with courage and confidence.
Learning Objectives
Build a strong understanding of the evolving healthcare strategy landscape.
Develop high-level strategies that attract potential patients, promote providers, and grow practice volume.
Discover tools to help you improve upon your skill gaps and magnify your unique strengths as a healthcare strategist.
---
9:15 AM: Social Media: Agency or In-House? We Helped One System Do Both and Win Big (Case Study)
Presented by Liz Phillips, VP/Managing Director & Dan Whitmyer VP, Strategy, NORTHLICH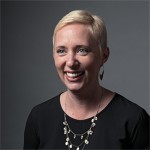 Described by colleagues as smart, insightful, pragmatic and savvy, Liz has more than 15 years of strategy and marketing experience with a focus in healthcare. From eye care to retail pharmacy, OTC to pharmaceutical brands, large specialty-group practices to hospital systems, she is a true veteran in the space. Liz brings a blend of industry, agency and nonprofit perspectives to her work and a relentless curiosity for what motivates engagement and changes consumer behavior.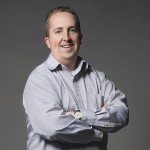 Dan's job is to uncover powerful ideas and insights that lead to emotional connections with customers while driving exceptional business results. He loves problem-solving and the varied nature of the challenges presented by marketing on behalf of clients.  Spending a large portion of his career in digital, Dan remains ingrained in the space. He has worked with clients across many verticals, including healthcare, restaurants, finance and consumer packaged goods.
Description
Social media plays a critical role in an effective integrated healthcare marketing plan. But for many hospitals, systems and medical groups, the expertise to maximize this channel doesn't reside on staff. This session shows how one healthcare system moved from lackluster social engagement to a commanding lead as THE most followed and engaged system in their market. Learn how they leveraged agency expertise to establish a strategic framework that they ultimately transitioned to in-house management.
Learning Objectives
Build a roadmap for strategic, integrated and efficient social media management.
Stay ahead of the curve in the fast-moving social media space.
Understand common components of viral content.
---
9:15 AM: Hospital Branding: Investing, Evolving & Innovating
Presented by Michael McGuire, President & CEO, 88 Brand Partners & Carol Franczek, Senior Vice President of Marketing and Corporate Communications, Northshore University HealthSystem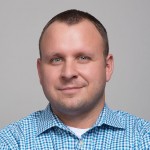 With almost 20 years of experience in marketing, Michael has worked in business and strategic development for some of the nation's largest advertising agencies on brands as varied as hospitals and healthcare, financial services, insurance, professional associations and other service-related organizations. Leading the teams at 88 Brand Partners, a branding and advertising agency, as well as QNA Group, a market research and insights firm, Michael is responsible for ensuring the development of strategic communication programs for clients throughout the U.S. With a passion for merging creative and corporate culture, along with professional development, he has created a work environment that draws some of the Midwest's strongest marketing professionals. He also writes regularly for the Huffington Post on branding and advertising.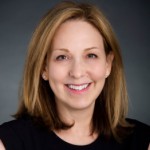 Carol is a seasoned business executive with over thirty years of leadership experience at global companies such as Clorox, Kraft and IRi, as well as startups including Paragren Technologies and ComScore. Carol currently serves as Senior Vice President of Marketing and Corporate Communications at NorthShore University HealthSystem. She is responsible for the overall Marketing, Public Relations and Corporate Communications strategies and plans for the entire organization. Known for her ability to apply new thinking to existing business challenges, she has amassed a strong track record of delivering bottom line impact and advancing brand value. Carol holds an MBA from New York's Columbia University Graduate School of Business and an MPH from Columbia's Graduate School of Public Health. Originally from the Boston area, Carol now lives in the northern suburbs of Chicago with her husband, Ed, and their two sons.
Description
How do you take a hospital system with zero brand awareness and turn it into a major presence in its highly competitive market? You start by considering marketing an investment, with short-term and long-term goals. You develop a strong brand, one that can evolve naturally with your community. And you embrace innovation—in your messaging and in how you deliver it.
---
10:45 AM: Patient Journey Mapping: How to Engage and Connect With Patients at Every Step of Their Journey
Presented by Toni Jordan, Senior Art Director, Franklin Street
As Senior Art Director for Franklin Street, Toni Jordan produces high-level strategic, creative work that achieves business goals and exceeds both client and industry expectations in surprising ways. This is accomplished through team leadership and collaboration, creative thinking and idea generation with a deep understanding of design and marketing principles, trends, and new communication technologies. She does this with a smile and lots of coffee.
Description
Journey Mapping is a popular topic in health care these days—and for good reason. The more marketers and communicators know about a prospective patient's health care journey, the more relevant, engaging and connected the health care organization is in the patient's life. Journey Mapping can lead to breakthrough insights and opportunities that can transform campaigns and communications. Attendees will leave with increased enthusiasm and exciting, new approaches to reaching and connecting with patients.
Learning Objectives
Step by step process for documenting Patient Journey Mapping
Identifying the message cycles—the most influential messages at each step of the patient journey                           • Tools for testing messaging and strategies regardless of budget.
How to create Patient Personas: psychographic profiles of patients that illuminate their entire needs and wants from providers.
How and when to use third party validation tools like awards and accreditations to influence the buying decision
Techniques for engaging clinical stakeholders in participating in journey mapping.
---
10:45 AM: Launching a Brand to Align Healthcare with Lifecare
Presented by Joy Jarrett, Vice President, YourCareEverywhere Marketing Services & Lana Likens, Dir. of Marketing, Jefferson Community Health & Life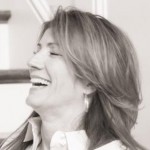 Joy Jarrett is the Vice President of Marketing at YourCareEverywhere, a MEDHOST offering, where she leads marketing and communications initiatives with their facility partners and to consumers users of their consumer engagement platform.  Prior to joining YCE, Joy was Senior Director of Digital Marketing at Community Health Systems where she managed strategy, digital platforms and marketing execution with a team of 10. She brings over 20 years of marketing, branding and digital marketing experience for companies like IBM, WebMD and the Olympic Games.  She currently lives in Nashville TN with her 14 year old son, Adam, and is an avid runner, yoga instructor and mentor to young professionals.
Lana Likens is director of public relations, marketing and development at Jefferson Community Health & Life in Fairbury, Neb. She has served in this position since August 1993. She has a bachelor of journalism degree from the University of Nebraska-Lincoln. Prior to her position at JCH&L she was a newspaper reporter and a radio news director and on-air talent. She grew up in Fairbury and says she enjoys that through her employer she can help to inspire her community to a lifetime of health.
Description
What happens when a hospital becomes more than a hospital? While Jefferson Community Health & Life was engaged in a new rebranding project in 2016, they knew they wanted to be more than a hospital and decided to focus on inspiring healthy living by providing exceptional health and life services for every person, every time as their mission.  This meant they needed a partner who provided solutions that could span across both the continuum of care and into consumer lives. So early in 2017, Jefferson partnered with YourCareEverywhere to leverage their broad-based consumer & patient engagement platform to do just that.  Learn how Jefferson Community Health & Life launched their new brand to their community with the Wellness Dashboard from YourCareEverywhere at the core of their activities and messages.  The YCE platform provided a single solution with broad-based functionality so Jefferson could combine healthcare with life care in meaningful, engaging and effective ways.  By seamlessly integrating Jefferson's existing services and patient portal with the YCE platform, Wellness Dashboard and YCE Marketing Services programs, Jefferson was able to expand their reach outward to engage people where they live, work and play, planting seeds for healthy lives to take root in their community.
---
12:15 PM: Millennials and Digital Healthcare Behavior: Get The Latest Healthcare Millennial Consumer Opinions from a fall 2016 National Market Study
Presented by Rob Klein, CEO, Klein and Partners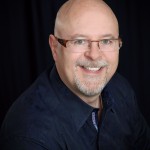 Rob Klein is a recognized expert in healthcare marketing research and brand management. His focus on staying abreast with developments in healthcare, brand management, and market research, along with his international experience in the packaged goods industry, ensures information that will keep you one step ahead of the competition. When you work with Klein & Partners, there is no language barrier. You can be assured of strategic and tactical counsel well beyond the numbers. For more than 30 years, Rob has provided research and brand consulting to many leading hospital, system, and health plan brands in the country. Rob's specific areas of research and consulting expertise include: brand management and measurement; market segmentation; communications evaluation and measurement; experience measurement; and service line development. Rob has a bachelor's degree in marketing and a master's degree in advertising, both from Michigan State University. He also taught graduate level marketing research at Michigan State. Rob has served on the boards of the Detroit AMA (president), Chicago AMA (VP research), AHSM, the national board of SHSMD and is currently an active board member on the Great Lakes Chapter of the Insights Association. Rob is a frequent speaker at national healthcare conferences. He also developed and teaches the SHSMD U online research class. Rob conducts a branding workshop – "Managing Your Brand's Health" – that he has presented at SHSMD as well as for several state hospital societies, clients and executive workshops.
Description
Today's healthcare marketing landscape is more challenging than ever before.  Consumers have so many different preferences, emotions, and needs.  Plus, the demographic variances are mind blowing – re-stating the obvious, eh? How do we best reach and serve these very different needs?  Learning and better understanding the differences in digital healthcare behaviors between Millennials and their older counterparts is one way to start.  Hear what Millennials had to say when responding to an annual consumer research study as well as some ideas to ponder.
Learning Objectives
Learn how Millennials are searching online.
Learn how reviews and rating impact their decision-making.
Discover how Millennials view PCPs and virtual visits.
Learn how Millennials view the importance of health insurance.