News
Webinars
Sign In and Learn a Little
Sandwich Smarts Webinar Series
COMPLETED: Patients vs. Caregivers: How audiences drive campaign decisions. 
Key lessons from this webinar: Marketing brand or service lines requires myriad decisions throughout the entire process. Arguably the most important is the decision to speak to the patient versus the caregiver. In addition to discussing the pros and cons of focusing on each audience, this webinar provided attendees with an understanding of how each audience:
1) Impacts strategy
2) Drives media selection
3) Shapes the information captured to determine results
COMPLETED: Date and Time: Wednesday, Sept. 20th at 12 p.m.
Meet the Presenter: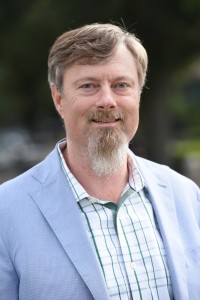 Morgan & Co founder Eric Morgan, loves what he does. Eric has a rich background in newspaper, television, radio, outdoor, digital, non-traditional and promotional advertising communications with over 20 years of media strategy, planning and buying experience. These days he handles media strategy for Louisiana Office of Tourism, Hotel Monteleone, Visit Baton Rouge, and Frank D. Azar.
Eric earned an M.B.A. at Tulane University and a B.A. from Loyola University in Advertising Communications with a minor in Marketing. In demand and passionate about sharing what he knows, Eric speaks regularly at conferences, including the Southeast Tourism Society, Louisiana Hospital Association and the Louisiana Restaurant Association. Eric has taught Advertising Media Planning in Loyola University's Communications Department. He is a fellow of Loyola's Institute for Environmental Communications and the Institute of Politics. In 2009, the Advertising Club of New Orleans named him Top Executive of the Year.
The father of four young children, Eric is an avid hunter and fisherman. Or perhaps we should say was. These days he spends more time hunting for small shoes and chasing down a daughter and triplet boys than he does on Louisiana's beautiful waterways and marshes.
Below are past Webinars from our 2015, 2016 and 2017 series along with links to slides from the presentation.