News
Webinars
Sign In and Learn a Little
Sandwich Smarts Webinar Series
Wednesday, July 25th, 2018 at 12 p.m.
Content Marketing Hubs: How to Build Trust and Boost Traffic
There's no question that most healthcare marketers today use content marketing as part of their marketing mix. But, not everyone who invests in content marketing is seeing results. Attend this webinar hosted by Ben Dillon, Chief Strategy Officer at Geonetric, and learn how organizations are developing content marketing hubs that drive traffic to services and providers. From content strategy and design to SEO and editorial calendars, this session will answer your top content marketing questions, share real-life examples of organizations that are doing content marketing well, and put you on a path to developing effective online hubs that build trust in your brand and attract new patients.
Attend this free webinar and learn how to:
Leverage your content marketing investment to increase engagement with providers and services.
Make decisions about content strategy, design

,

and functionality to influence SEO, user experience

,

and conversion rates.
Maximize the effectiveness of content from blog posts, news articles, patient stories

,

and more.
Meet the Presenter: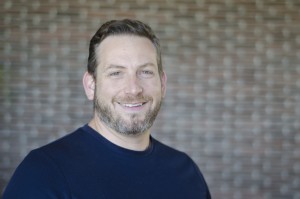 Ben Dillon, MBA
Chief Strategy Officer
Geonetric
Ben Dillon is Chief Strategy Officer of Geonetric, a healthcare digital agency that works with health systems, hospitals, and clinics around the country. A sought-after speaker, writer, and blogger, Ben is an influential voice in healthcare marketing, helping organizations embrace online strategies to engage health consumers. He serves on the editorial advisory board of eHealthcare Strategy & Trends, and is the current president of SHSMD.
Below are past Webinars from our 2015, 2016, 2017, and 2018 series along with links to slides from the presentation.